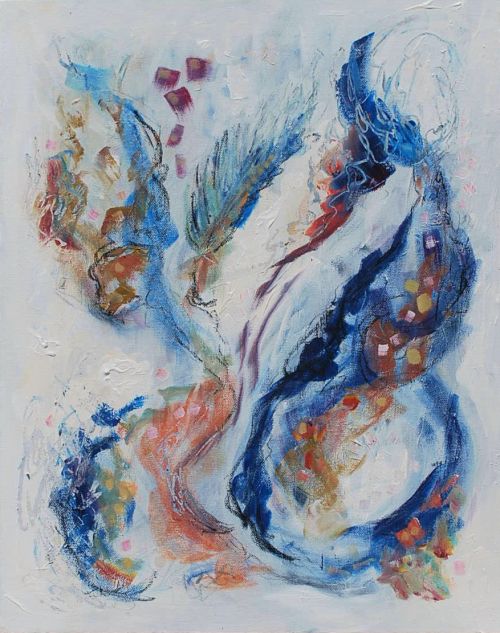 20 x 16″ (50 × 40 × 4 cm)
Original Painting – Mixed Media on Canvas

Process 7 completes the process series. This particular series came from my love of the physicality of painting, and also my desire to explore the process of how I actually create my abstract paintings a bit more deeply. I feel that it has really helped to place my own creative processes under the microscope.
Instead of adding in a theme or having a particular inspiration at the start of the of the chain of creative events, I decided to just follow my instincts fully on creating one work and I then just selected elements of each of the paintings into the next, and so on, thereby creating a chain of painting 'events'.
I have found it very interesting that the elements that I had not even considered have crept into the paintings. For example my mood at the time of painting, the way the lights change and the seasons and also the places I have been. This has happened in a totally unconscious way. The paintings from this series have fed into more representational (Landscape) work that I have been working on in a completely different project.
An Original on a deep edge canvas with the painting continued onto all sides, signed on the rear and ready to hang.