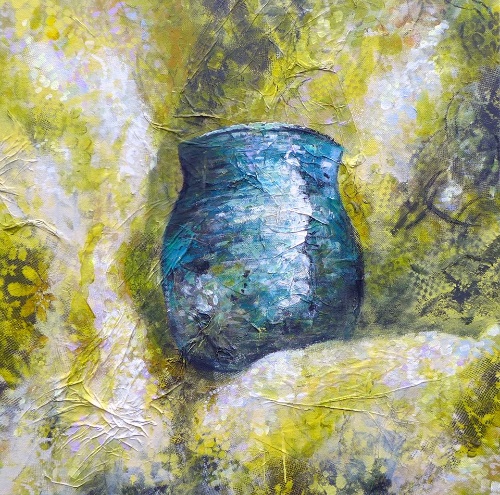 16 x 16″ (40 x 40 x 4cm)
Original painting in mixed media on canvas with acrylic, spray paint, pastel, charcoal and paper. Varnished and framed.
A still life painting featuring a green / blue raku vase against a background of yellow gold vintage textiles with dramatic lighting and focus on texture.
Created using pasted papers, acrylic paint, acrylic spray paint, charcoal and pastels.