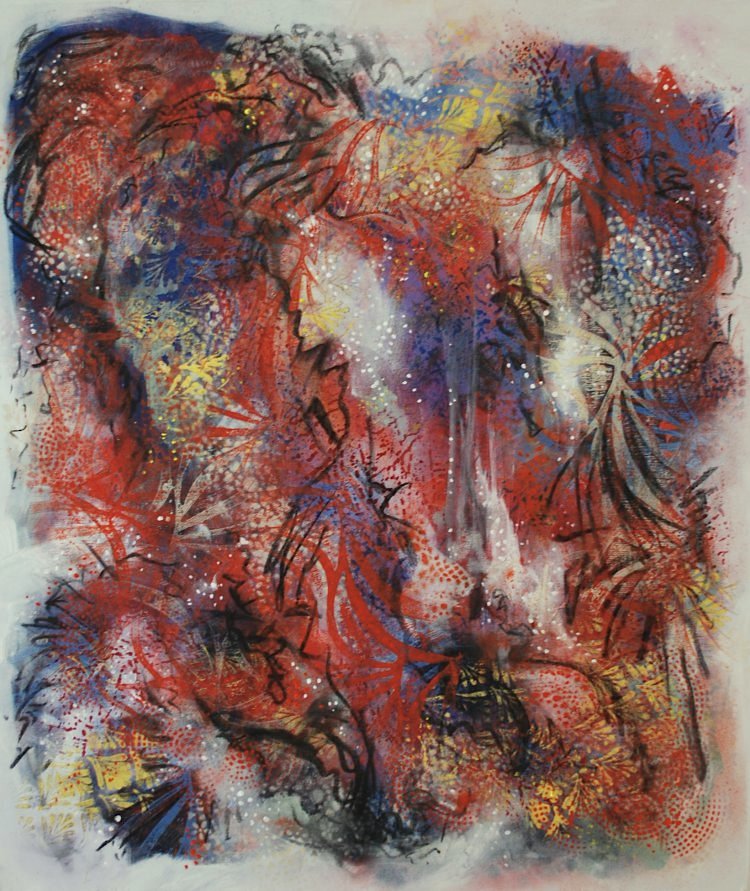 28 x 24″ (61 × 71 × 3 cm )
Original  – Mixed media on canvas
This spontaneous abstract grew from the suggestions of the materials around me – old textiles, wallpaper samples, charcoal, paints – and was done in a frenetic way between running errands and the usual to-ing and fro-ing of the week. The finished piece ot art reminds me of a bold and sumptuous
best frock – the kind of thing you'd wear on a Friday as a pick-me-up after a busy week. The painting has many semi-transparent and opaque layers, built up over time.
An original painting on a deep-edged box framed canvas, with the sides painted white. Strung and ready to hang, signed by artist on the rear, accompanied by a certificate of authenticity.