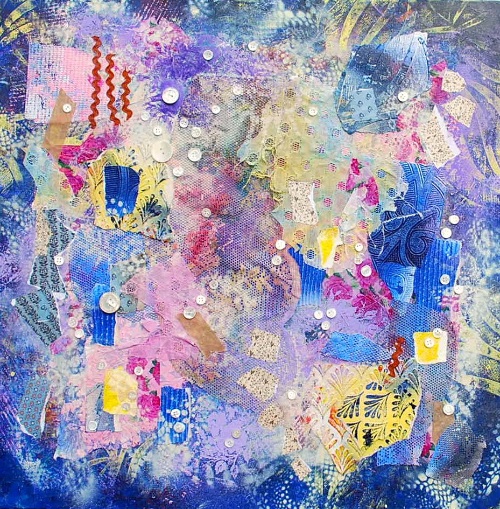 24 x 24″ (61 × 61 × 4 cm)
Original – Mixed media collage – acrylic, paper, textiles and found objects.
Saturday Afternoon, Best China and Dainties is part of a series of mixed media collages exploring the abstract possibilities of household items. Inspired by a love of charity shops and thrift sales, vintage fashion and homewares, social history, street art, wear and decay, and early and mid-20th century artists.
This original is presented on a deep edge box frame canvas, with the collage continuing onto all sides. Finished for durability with multiple coatings of high-quality matt vanish. Signed by artist on the rear, strung and ready to hang. Dispatched with a Certificate of Authenticity.