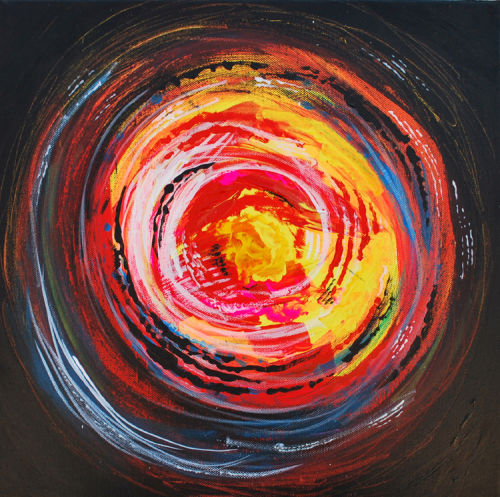 16 x 16″
Acrylic on canvas.
Last completed painting of 2010, in reflective mood.
Freak Like Me: Sometimes a little too loud, sometimes a little too dark, sometimes stuttering and faltering, sometimes a smooth circle of completion, sometimes balanced and sometimes a little out of kilter, sometimes solid and grounded, and sometimes full of light. A freak like me, analysing, looking back, accepting, and then looking forward…
On a chunky edge box frame canvas, with edges painted in complimantary black, this makes a very striking piece when hung. Strung and ready to hang.