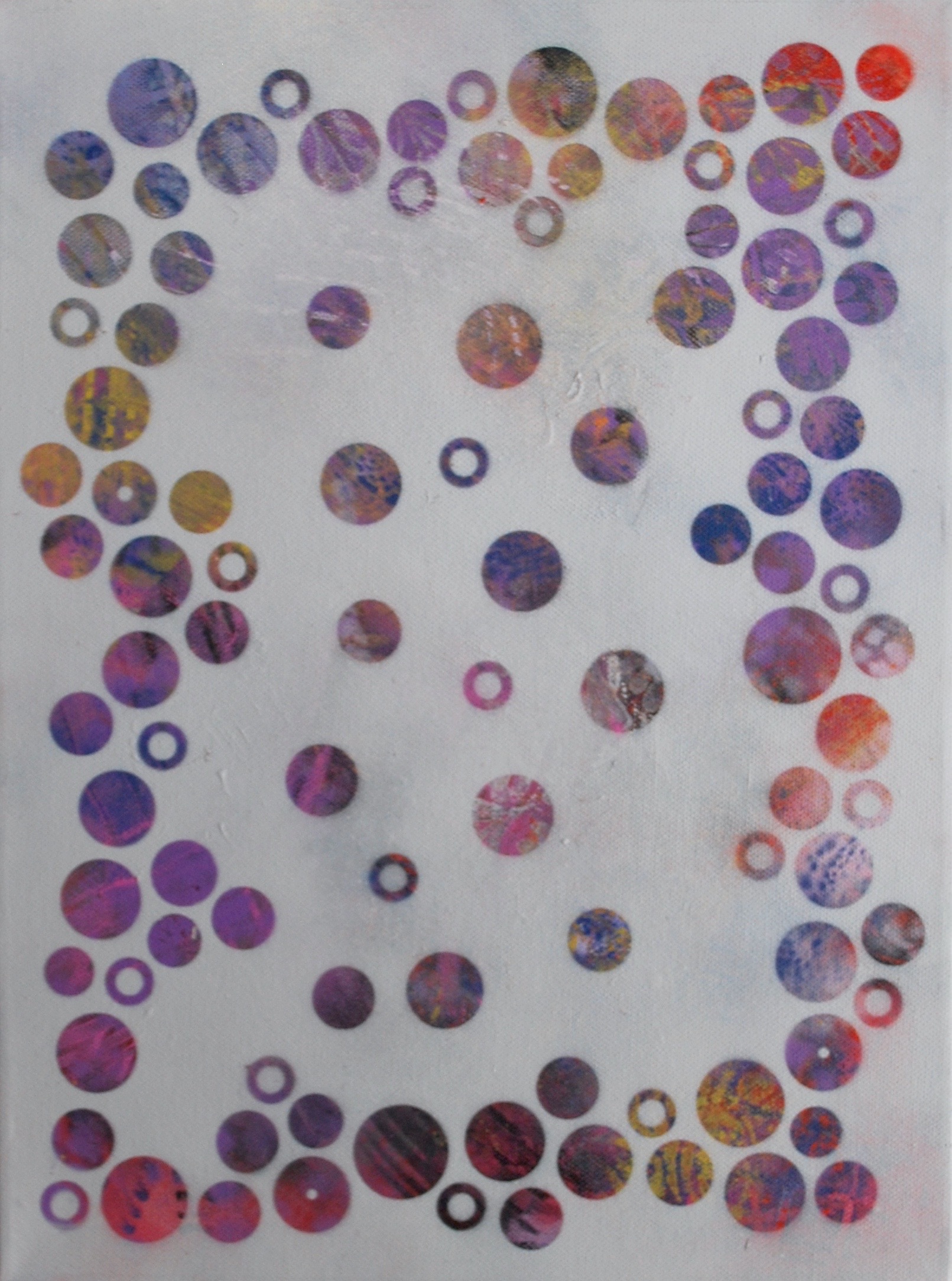 Dots is a new series of work centred around circles and spy holes, comprising a varied range of vibrant abstracts. It has fun with transparency and opacity, and plays with the idea of 'spy holes'. The works use colour, simulated and physical texture and makes intensive use of spray paints and stencilling. It's roots are in my love of collecting 'many alike' objects into complex arrangements.
It is the culmination of several years of practice and experimentation with spray paints, and their combination with more traditional fine art paints and techniques.
12 x 16 x 1.5″ (31 x 41 x 4 cm) canvas size
This piece was created using careful an complex layers of colour and texture, applied using a variety of techniques and high-quality acrylic-based paint on a deep-edged box-frame canvas (with sides painted pale grey / blue to match the face of the painting). It is supplied ready to hang, signed on the rear and dispatched with a Certificate of Authenticity.