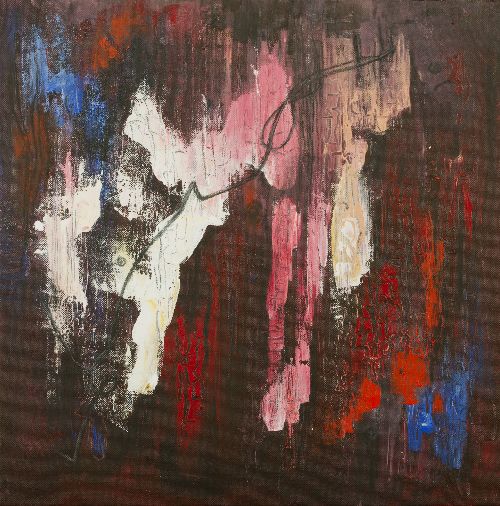 20 x 20″ (51 × 51 × 4 cm)
Original Painting – mixed media on canvas.

Decay 4 is part a series of abstract paintings that I created for 'Ruin' which is a body of work and an exhibition at the lovely Eden Court in Inverness in Sept 2012.
These abstract works explore the many textures and surprising colours that I found in metal, peeling paint, rusting wire and aging and rotting wood…
On a carefully finished, deep box frame canvas, with the painting continued onto all sides. Signed and ready to hang. Dispatched with certificate of authenticity.