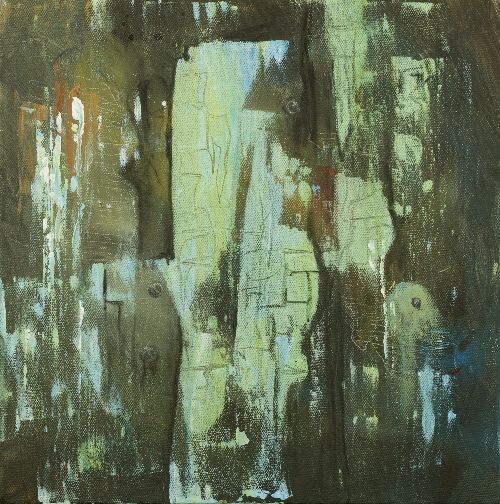 12 x 12″ (30.5 × 30.5 × 4 cm)
Original Artwork – mixed media on canvas.

Third in a series of abstracts which I created for a body of work named 'Ruin' . This work was exhibited at Eden Court, Inverness in September 2012.
These works look at the many textures and unexpected colours found in rusting wire, peeling paint, aging and rotting wood, and metal…
On a carefully finished, deep box frame canvas, with the painting continued onto all sides. Signed and ready to hang. Dispatched with certificate of authenticity.