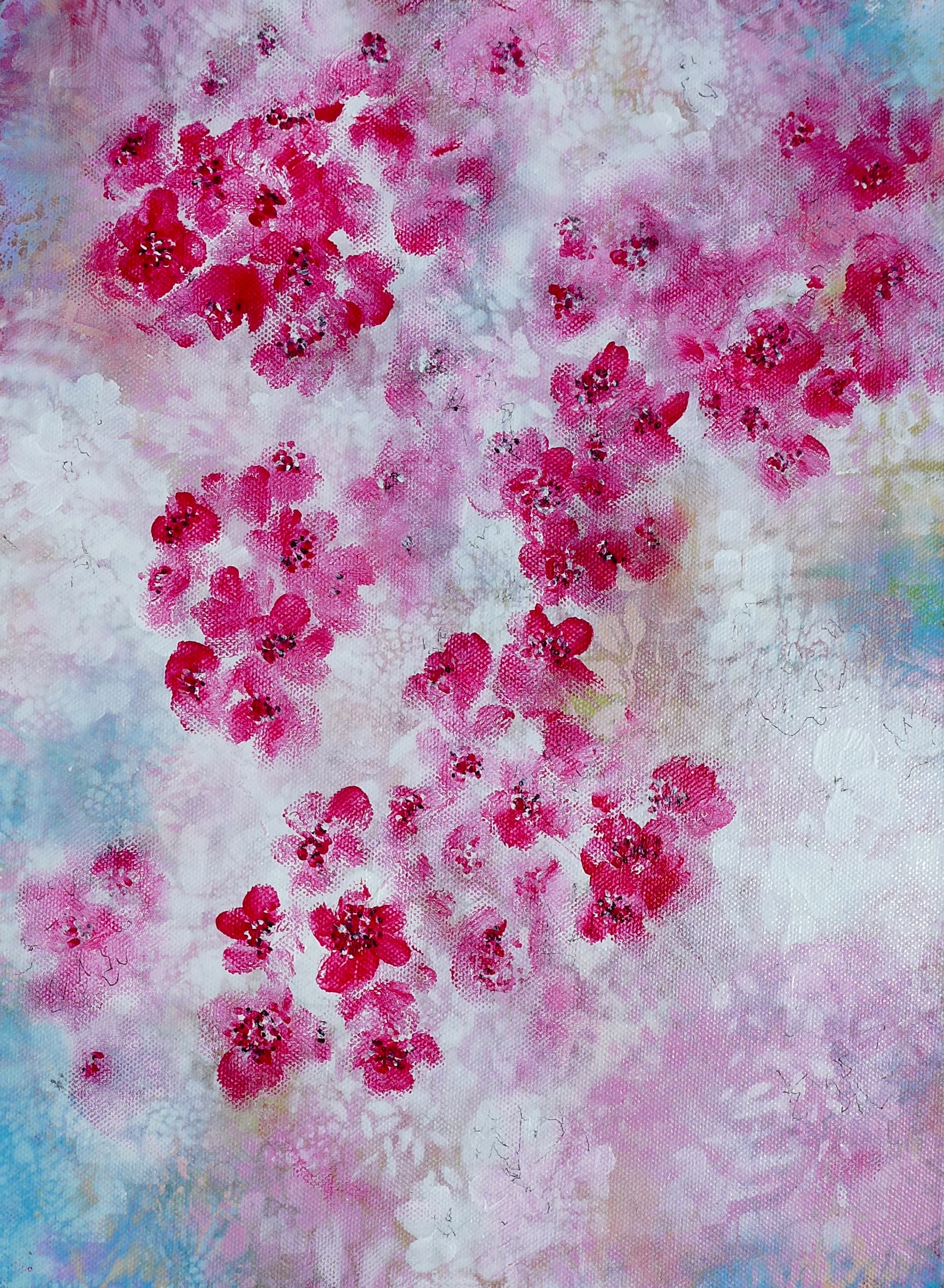 A canvas from 2014 which I had a sudden urge to completely rework (two years later) from a very loose abstracted imagining of cherry blossom, to a more representational painting of the same.
The gardens of my house contain several blossoming tress, and every Spring I am inspired by the soft luminous blooms.
On a deep edged box frame canvas, varnished to a matt finish, signed on the rear and ready to hang. Supplied with a Certificate of Authenticity.