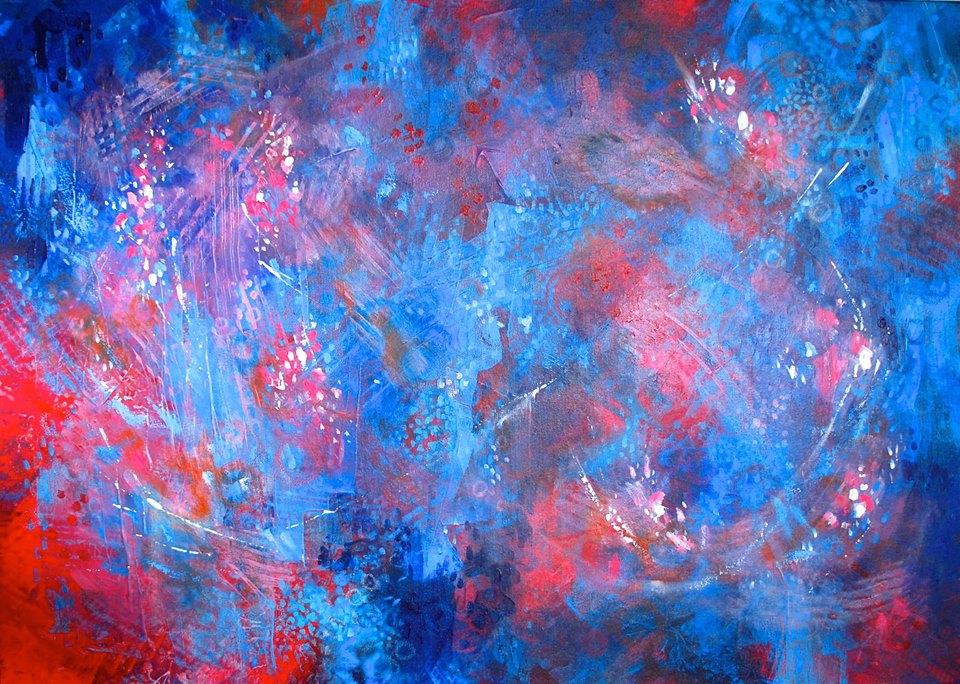 Mixed media on canvas.
20 x 28″ (70 × 50 × 3 cm)
A quick tour through my work confirms that 'red and blue' is my absolute favourite colour combination – so I allowed myself the indulgence of creating a piece entirely dedicated to this colour collaboration.
I always think creating abstract work is rather like choreographing a dance – you set up a tempo, rhythm, key element and accompaniment to them, then ensure everything works together – balancing between harmony and pleasing tension – to describe a narrative.
The painting has been created on a deep-edged, box frame canvas with staples and fixings neatly hidden on the back. The whole piece has been given multiple coatings of durable, non-yellowing, professional-quality protective matt varnish in order to unify the surfaces textures and colours and protect the painting for many years to come. The painting continues onto all sides, and the canvas is strung and ready to hang. It is signed on the rear and will be despatched with a certificate of authenticity.